How to get your email account set up in Thunderbird.
Before starting this process, ensure you have downloaded and installed Thunderbird from this site.
When you start Thunderbird for the first time, it will begin asking for your Email account information. Begin by entering the appropriate details for your Email account and click continue, similar to: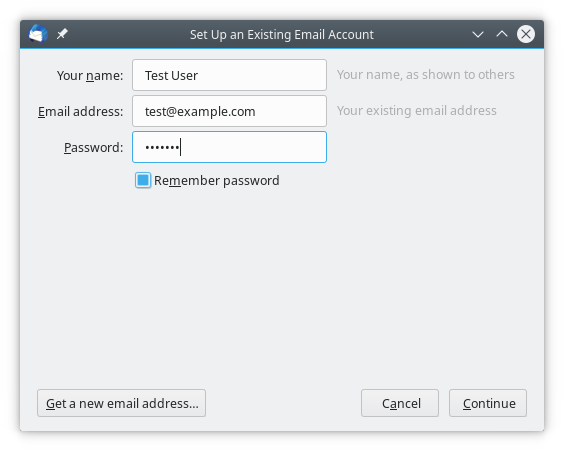 Once you've put in your details, if the domain is set with auto-configuration, you should see the message "Configuration found at email provider" and some settings below, which looks like: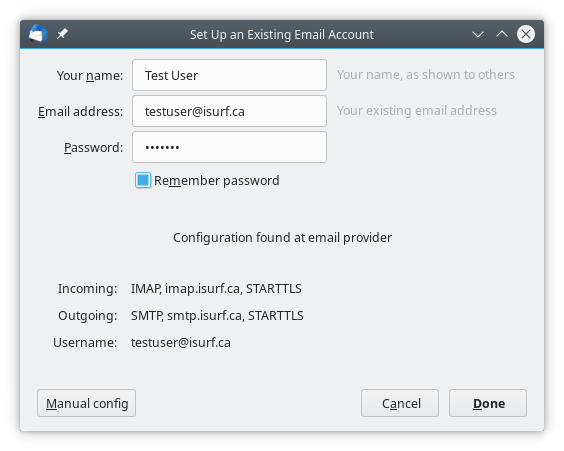 IF your domain isn't set for auto-configuration, click on Manual Config and fill in the fields with the following details (replacing testuser@example.com with your own email address):

Click Done and you should be good to go - your account will have a welcome E-mail in it.
Enjoy!